Lemonade-Chef Daniel Schreiber im Interview: "Technologie ist zwingend notwendig, um zu überleben"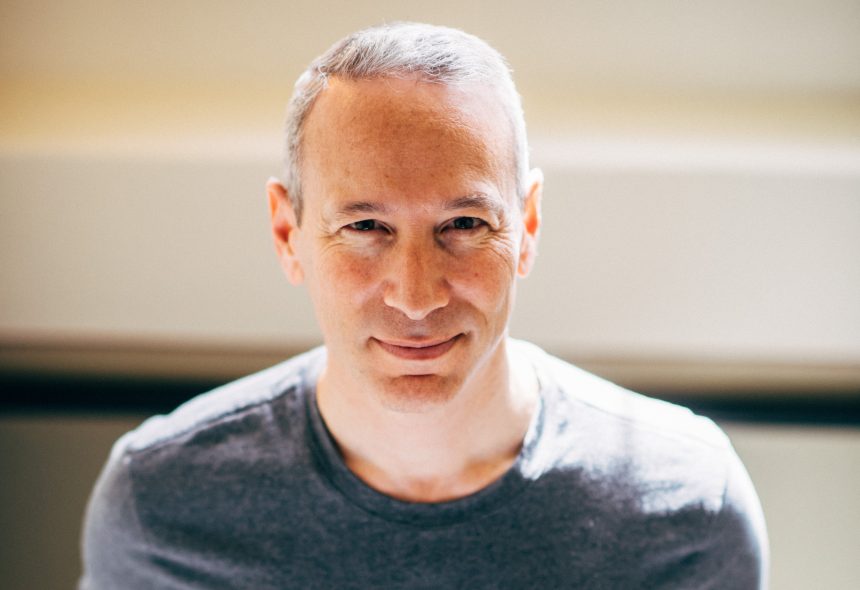 "Es ist unfassbar, dass eine Branche, die eine so wichtige gesellschaftliche Rolle spielt, in der Öffentlichkeit so schlecht wegkommt", sagt Daniel Schreiber über die Versicherungswirtschaft. Der Lemonade-Chef bringt die Dinge oft und gerne auf Punkt. Mit seinem Unternehmen macht er vieles anders als die Traditionsplayer. Viel Technik, wenig Personal, keine Makler, einfache Verträge. Wo stehen die New Yorker jetzt? Im Interview in englischer Originalfassung spricht Schreiber über Mentalitäten, Märkte und das Aufbrechen veralteter Strukturen.   
VWheute: Almost two years ago Lemonade – the company you brought into being together with Shai Wininger – launched its business model in Germany. What is your resume so far?
Daniel Schreiber: Continuing our growth spurt in Germany requires continuous experimentation, successes, and setbacks. We still have a long way to go before we can declare that our European business is on the same glide path as our US business – we will continue to collect feedback, learn from it, and we will continuously update our products to fit our customers' needs in each country – as we continue our European expansion, rolling out in the Netherlands and recently, in France. That said, as a globally minded company, we believe Lemonade's products and values are universal in nature.
VWheute: Where do you see differences between the German business environment in comparison to the US market?
Daniel Schreiber: We're learning that the German market is quite different from the US, both in ways we expected and in ways that surprised us. A trivial example: AI Maya greets the user by introducing herself and asking their name. This works well in the US, but it turns out that the German consumer often doesn't feel ready to share their name at the beginning of the interaction – so we've shuffled some things around. We also received feedback from customers and the market alluding to the fact that elements of our coverage weren't a perfect fit for their expectations at first, but since we first launched in Germany, we've updated our insurance product and the user experience – a benefit of being a tech-driven company is that you can implement changes in seconds. In a nutshell – they spoke, we listened.
VWheute: Is the consumer in Germany more conservative?
Daniel Schreiber: I can't say that. As we've seen in the US, where Lemonade is available to the majority of Americans, and now started to see in Europe too, the underserved population is looking for digital-native services that are simple, easy to use and understand, and give back to causes they care about. Lemonade is just that.
VWheute: Where do you see challenges? How did Covid-19 cross your plans?
Daniel Schreiber: Lemonade's business over the course of the last year has been little impacted by the pandemic. Furthermore, despite the obstacles and transforming businesses across the globe, we have been able to launch new products such as Pet Health insurance and Term Life insurance in the US, managed to take Lemonade public, and have also continued to expand geographically with our launch in the Netherlands and France – all from our homes. We also saw uplifting news through our Giveback last year. With 957.647 US-Dollars donated to 34 nonprofit organizations chosen by customers, 2020s Giveback was larger than the previous three years' combined, and wide-ranging and global in its impact. The global pandemic has hurt so many in so many ways. More than ever, we're grateful that our business allows us to take care of our customers while they take care of their communities.
VWheute: Do you think the days of the good old broker are over?
Daniel Schreiber: There's room for everyone. Lemonade offers a digital solution, based on artificial intelligence. We believe technology can be used to empower people and allow them to save time and money. In the case of Lemonade, we are creating a cocktail of value, values, and tech – not for the insurer, but for our customers, and for the charities that are part of our Giveback program. Those who'd like to get their insurance through their broker can do so – Lemonade is serving the underserved.
VWheute: Lemonade once mentioned that it is making insurance policies first and foremost for the people. What do you think about the image of insurance companies nowadays?
Daniel Schreiber: One of the factors that stood out most to Shai and I when building Lemonade was the lack of transparency and conflicted interests. It was mind-boggling that an industry that is performing such an important societal role, is perceived so negatively. Insurance fraud is a serious symptom of this, and it creates a vicious cycle of distrust when insurers need to pay claims.
Die Fragen stellte VWheute-Chefredakteur Michael Stanczyk.
Das vollständige Interview + Titelreport über den Insurtechmarkt lesen Sie in der aktuellen März-Ausgabe der Versicherungswirtschaft.